About
Omid Shafieie
1980 – Isfahan
Master of Architecture
Many years of experience in the challenging field of building design make any architect realize that an architect cannot continue to work successfully without belief and without personalized theory. Each building is built on our beliefs and mindset before it is built, and this process engages the architect with the concept of responsibility.
Definition of space in the form of body is only one of the manifestations of the art of architecture, but if this art cannot communicate with the audience it will be rejected and isolated like any other art, and it needs theoretical underpinnings. It is not in vain that the architectural effect of an interdisciplinary product is and should be. The process of architectural design is a dialogue in which ideas, data, requirements, and theoretical foundations are discussed with the architect at any given moment. Architecture only reacts when it is an action, but when it reacts to the environment, it persists.
The meanings in volume, form, and relationships of spaces can not only flow in the mind of the architect but must be a response to the concern of responding to the pleasures of time, in a way that is acceptable to society and renders today's Iranian spirit with the least damage to global taste. And embrace new technology, and that requires a transition. In this case, the architectural body will achieve an identity in retrieving authenticity as well as conforming to the urban features that will not lose its former identity even after the reconstruction and its identity can be identified.
I have often tried to integrate my designs around reconciliation of internal and external spaces to meet the secondary needs of users and green and sustainable architecture while overlapping with time. Despite the value of a positive approach, based on respect for the public vision and the belief that architecture is not just a geometry of movement and habitation, any project should be an idea that has never been. Every project has the value of transforming our mental strategy to challenge current issues as a conceptual plan and provide us with new solutions to new needs.
Whether contemporary architecture captures the international style or asserts its historical identity is disruptive, abstract, or contextual, or has something new to say, it should only be identified as a tool. The ultimate goal in housing architecture is to be relaxed, and even the aesthetic dimension must be subordinated to calm. To this end, any architectural idea can lead to a new definition of living space in a way that improves Iran's contemporary architectural goals by enhancing the biological experience.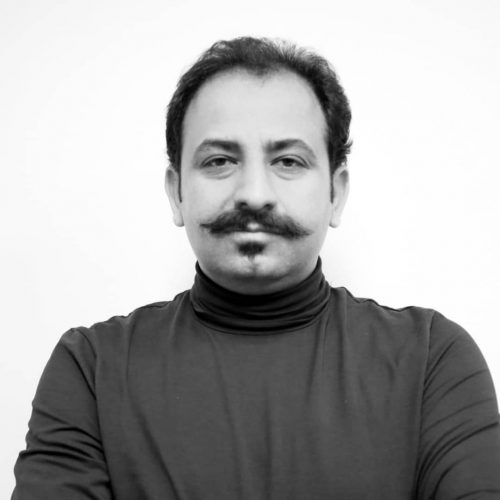 Omid Shafiei
Founder, CEO
Award & Distinction