Andisheh Block B
Technical Details
Location : Karaj
Area : 29,435 M2
Status : Under Construction
Function : Residential
Principal Architect : Omid Shafieie
Project team : Tara Akbari, Hossein Farsi, Mohammad Rezaeipour, Saeide Lor, Mahsa Golsorkhi, Bahare Aslanzade, Gelare Taherian
Mechanical : Saeid Babae, Mehdi Shabani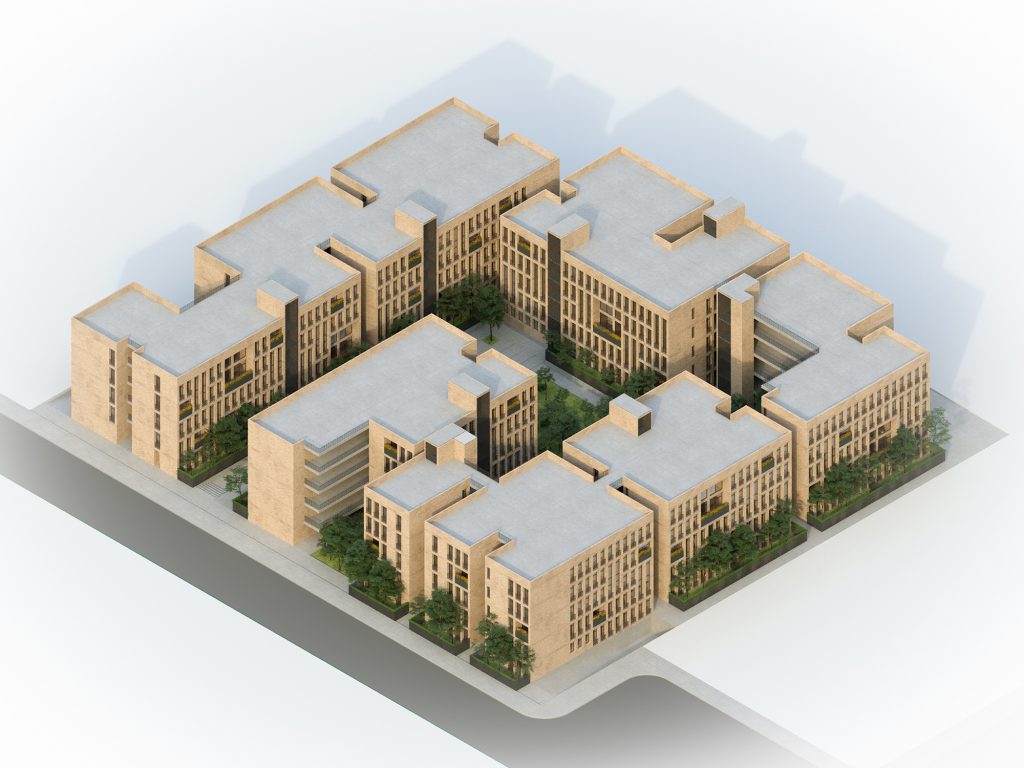 Block B of Andisheh residential complex with an area of 29,435 square meters is under construction in the new city of Andisheh, Karaj. The main idea of the project is to use the model of the central courtyard in Iranian architecture in the formation of collective housing. In addition to organizing the masses around a central green space, this pattern will increase the social productivity of the residents in the interior of the complex.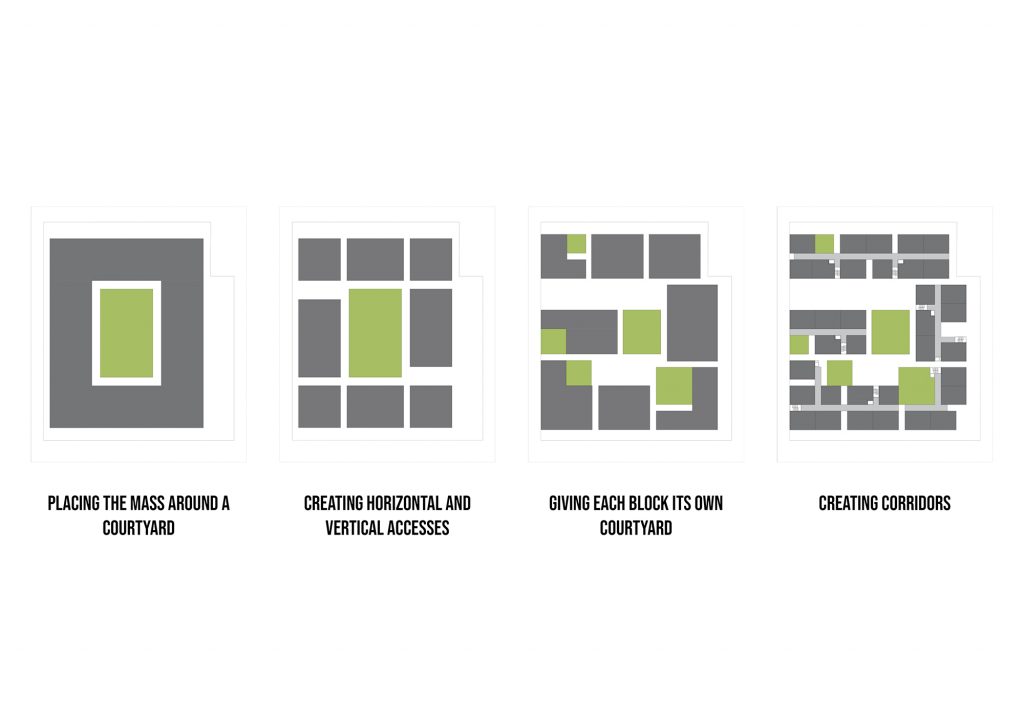 The blocks are placed side by side so that the complex can be functionally connected to its context. This interaction is achieved by connecting the communication axes with the project's site and continuing it into the complex. Although the project has an introverted structure at first glance, this introversion has also made it possible to communicate internally through the axes created. In fact, the central courtyard of the complex is a courtyard for city.
Using a fractal structure in the distribution of open spaces, the project has made it possible for each block to have its own yard. This increases the possibility of the presence of residents in space due to the increase in the possibility of social monitoring. The independent identity of each yard, along with other open spaces in the complex, manages the connection with the city by creating an integrated spatial hierarchical structure.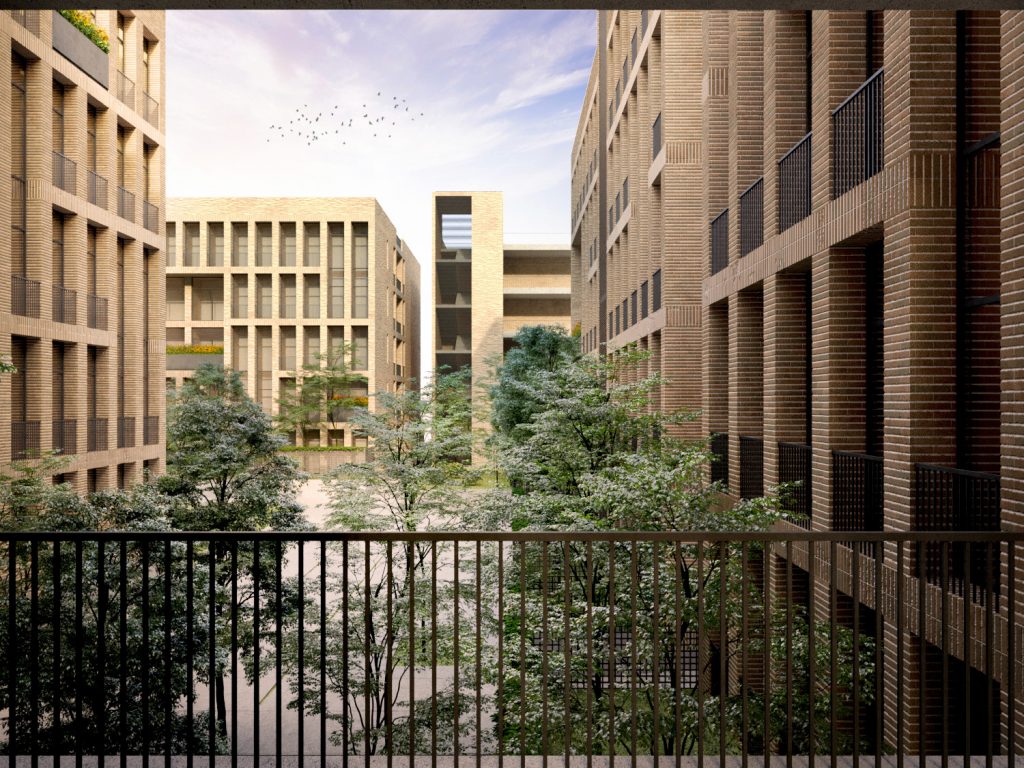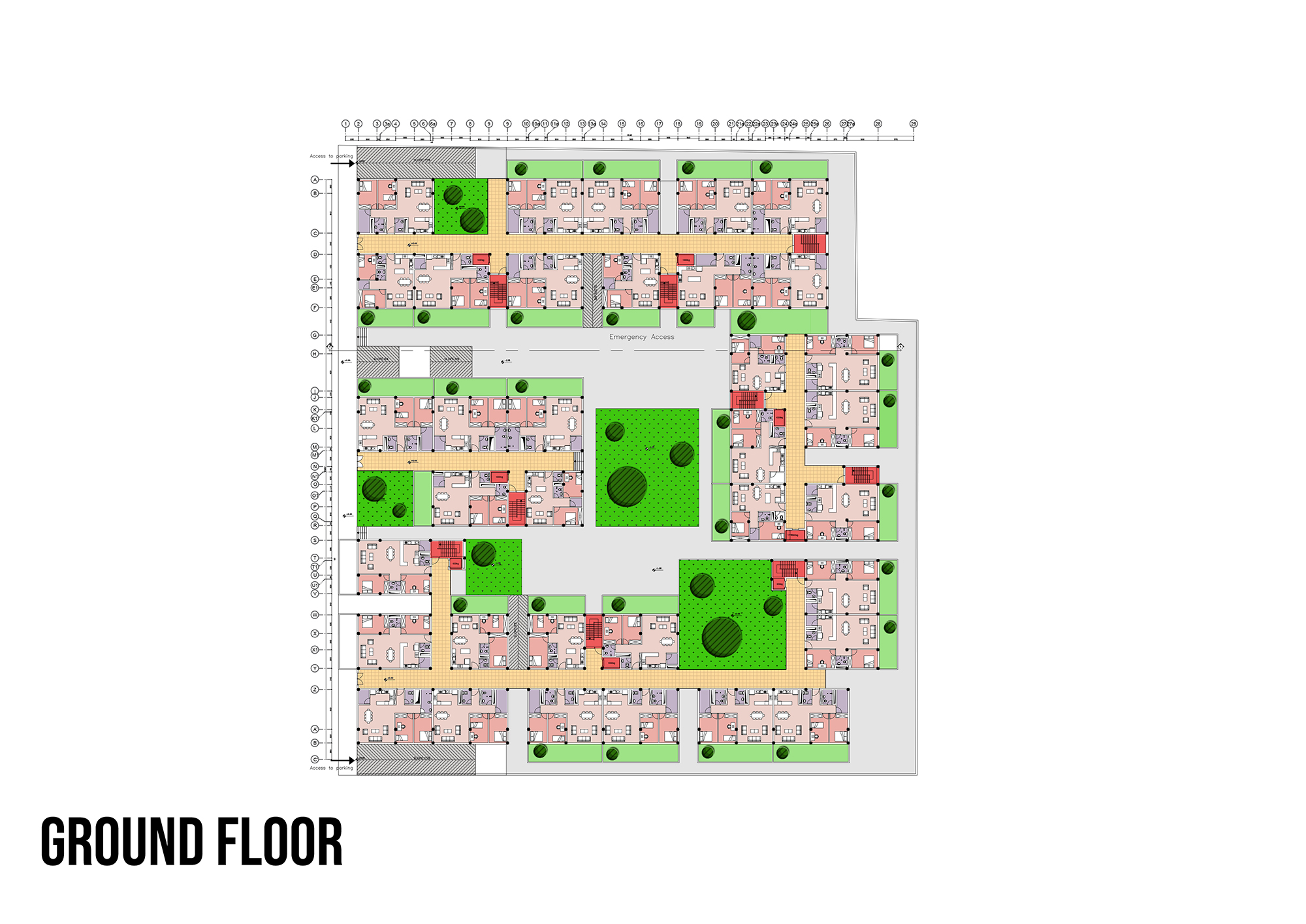 The blocks are connected to each other by horizontal corridors. These corridors facilitate spatial circulation by making it possible to move between blocks, while increasing the possibility of social interactions. The existence of corridors gives more variety to the movement of people from units to the parking lot. It also provides a healthy environment for residents by creating a pedestrian space next to the green area of the complex.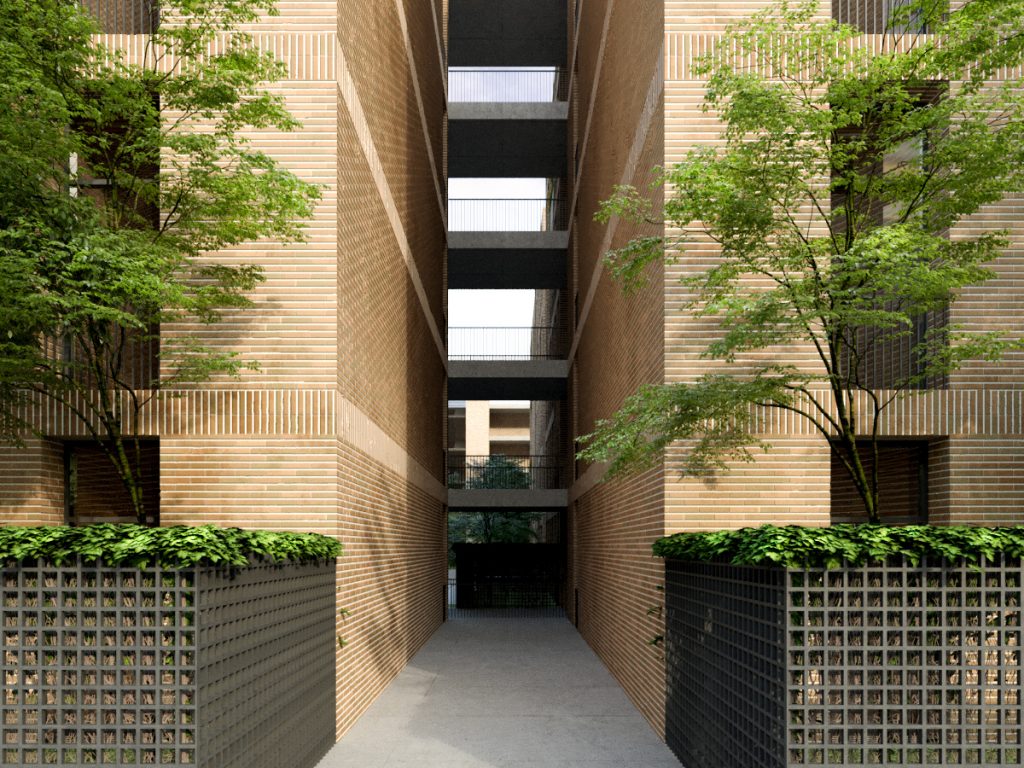 The facade is designed in such a way that horizontal and vertical canopies are used to create maximum shade. This, along with the use of deciduous plant species in the area during the warm seasons, when the sun is more intense, provides a comfortable environment.