Setare Kish Blocks 81-82
Technical Details
Location : Kish Island
Area : 31.000 M2
Status : Concept
Function : Residential
Principal Architect : Omid Shafieie
Project team : Ronak Namdari, Farhad Minae, Babak Behnava, Tara Akbarinezhad, Mohamad Rezaeipour, Hamid Danesh,Shima Moulavi, Gelare Taherian
Block 82-81 Setareh residential complex with an area of 31,000 square meters and 12 floors is located in the heart of the beautiful island of Kish. Attention to human scale, which has long been one of the main features of Iranian architecture, has caused the volume composition of the project to be such that instead of a high-rise tower design, two buildings with medium height are designed. This brings a variety of functional, climatic and environmental capabilities to the project.
In addition to the structure of the project volume, formal changes in the main body of the parts have provided the possibility of shading on sunny days of the year and adding a private yard to each unit. Also, the vertical louvers used in the main façade, modeled on the warm and humid climate of southern Iran such as Bushehr, along with the adjustment of solar energy to the building, provides the possibility of natural air conditioning at different times of the year.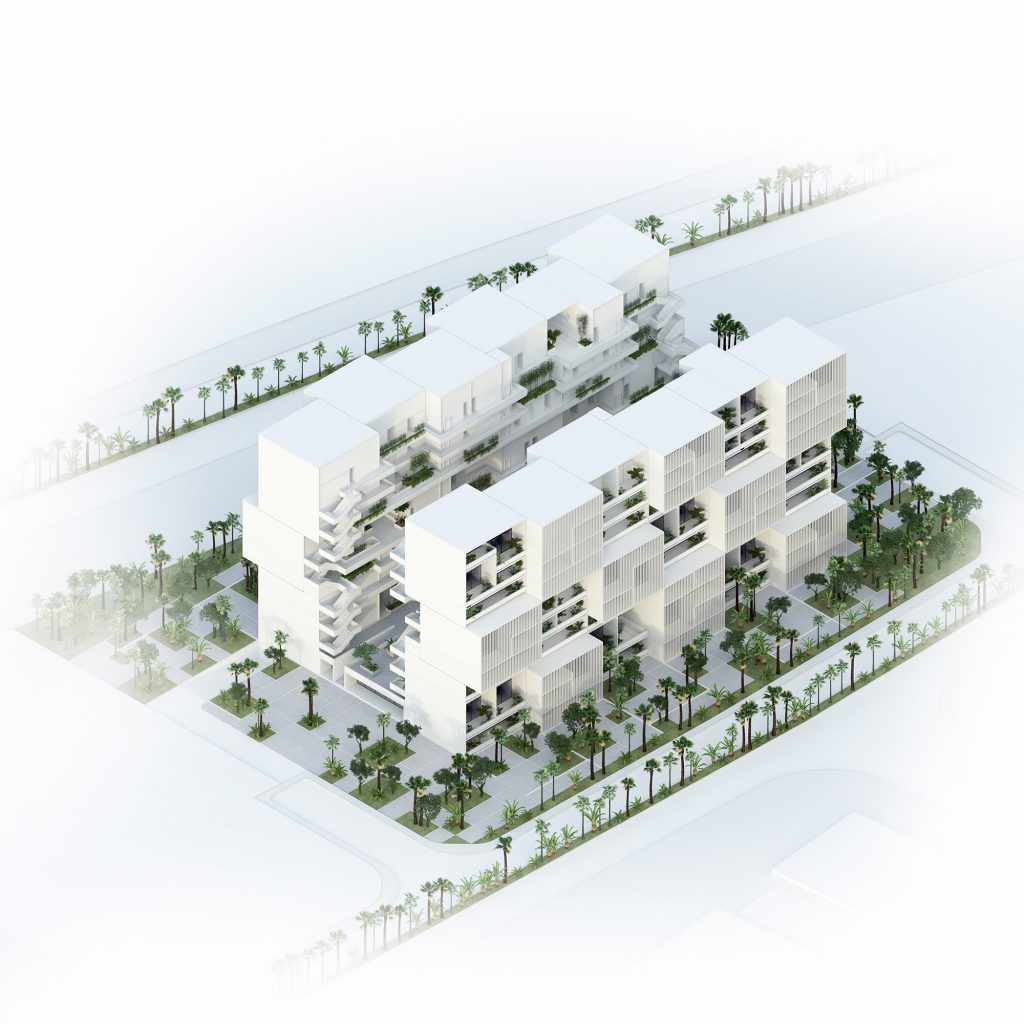 The horizontal and vertical connections of the levels in this project are considered in such a way that the user can reach his desired destination by choosing different routes. This possibility, along with the public courtyards on the floors, in addition to providing space diversity and climate comfort, facilitates the possibility of social interactions between residents during the day and night.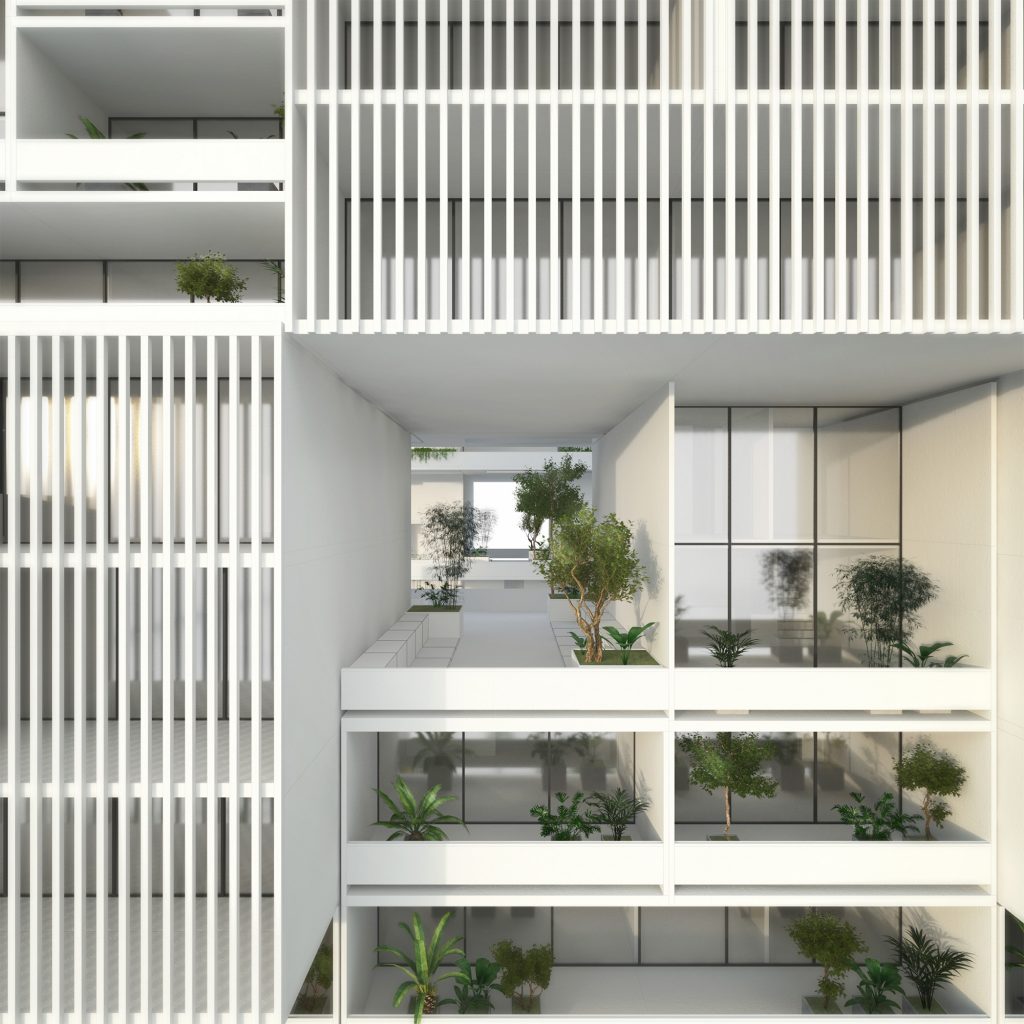 Due to the economic importance of the project and the need for various spatial capabilities, residential units are designed in different types. Therefore, the units are designed in duplex shapes, studio flats, and different areas.
The single-layer structure of the units in the plan and the way the openings are placed, along with the spatial arrangement, allow them more natural ventilation, which in turn increases the climatic comfort of each unit.
The project site is designed to visually match the building to increase its readability and connectivity. In addition to the use of native plant species following the warm and humid climate, spaces have been used in the design to meet the welfare needs of residents.