Afra residential complex
Technical Details
Location : Rasht
Area : 3.115 M2
Status : Concept
Function : Residential
Principal Architect : Omid Shafieie
Project team : Ronak Namdari, Farhad Minae, Babak Behnava, Shirin Hadadian, Milad Salehi Vasegh, Hossein Farsi, Saeide Lor, Babak Moradi, Hamid Danesh, Shima Molavi, Gelare Taherian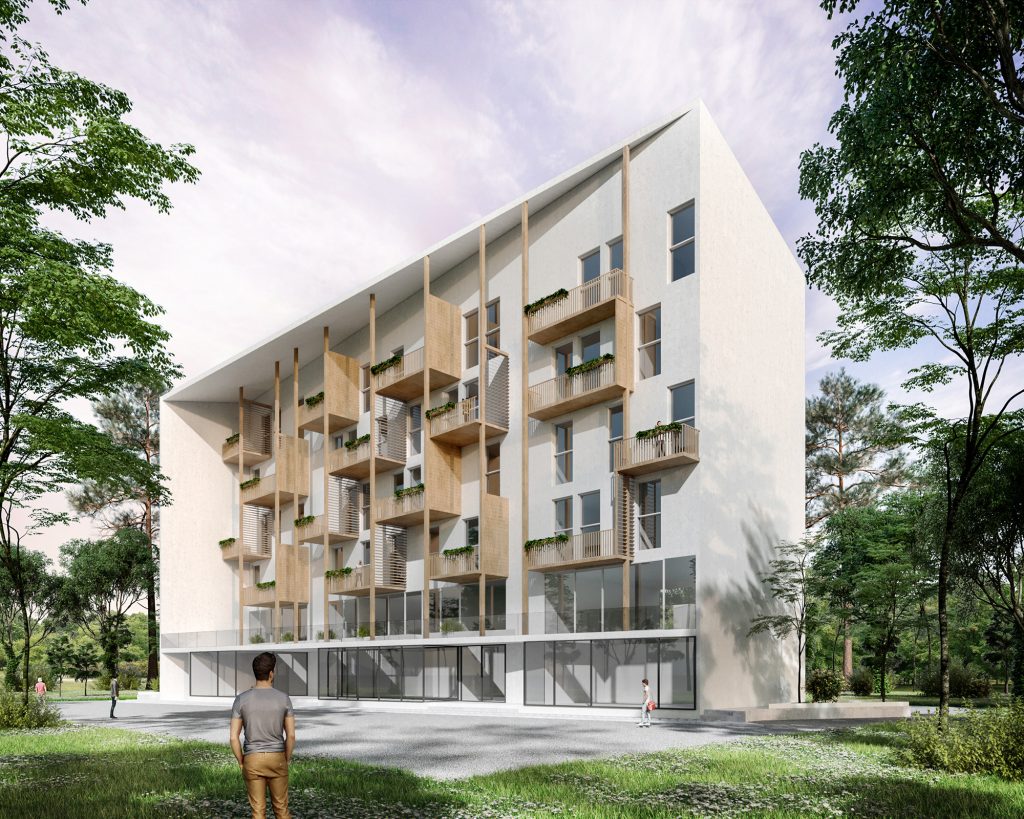 Afra residential complex with an area of 3200 square meters is designed on 5 floors and is located in Rasht. The main idea of the project is based on passive design, which is one of the most effective solutions in the construction of low-consumption buildings in terms of fossil fuels.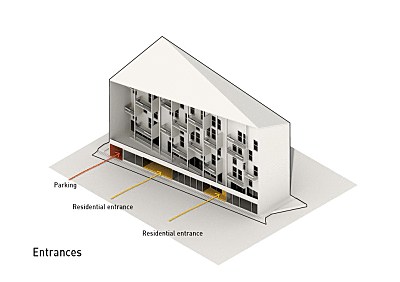 The proportions of the length and width of the plans in the native architecture of Gilan are in the form of a square with a ratio of 1 to 1 or in a rectangular shape with a ratio of 1 to 2. These ratios create the best design according to the climate, taking into account the climatic considerations and the level of sunlight in summer and winter. In the maple project, in addition to the use of symmetry in the facade, the divisions of each wall are affected by regular geometry. Also, due to the balance of temperature in this area, it is possible to provide comfortable conditions by creating natural air conditioning and reducing humidity. For this purpose, in addition to using multiple openings in the facade, a single-layer structure is used in the plan. The single-layer structure allows airflow within the units to occur naturally by opening windows on both sides.
The ground floor with commercial use will increase the interaction of the project with the city. These commercial units have access from both sides and the entrance to the building has been created between them.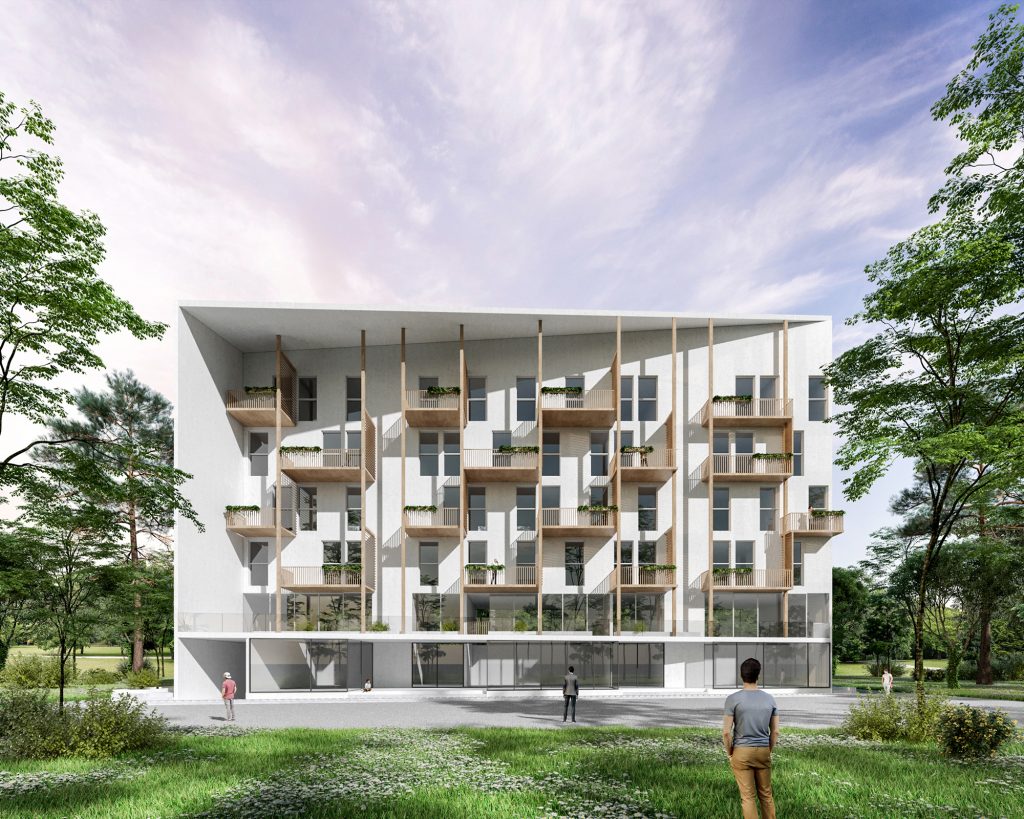 In the facade, white color has been used for the exterior walls, which is one of the interesting features of rural architecture in this area, which can be attributed to the harmony with the surrounding environment. Another important element that plays an essential role in the formation of the facade is the porch and the covering on it, which are also created to deal with moisture and air flow.
The rows of columns in front of the porch are actually built instead of walls, and can help create airflow by creating a semi-open space and shade. These columns, which are used separately in the indigenous architecture of the area on each floor and often have a structural function, have also had a significant impact on the formation of the form in this project while maintaining the function.
Vertical communication in the project and their placement among business units