Gorfam residential complex
Technical Details
Location : Rasht, Iran
Area : 58,450 M2
Status : Concept
Function : Residential
Principal Architect : Omid Shafieie
Project team : Ali Mahmoudi asl, Farhad Minae, Babak Behnava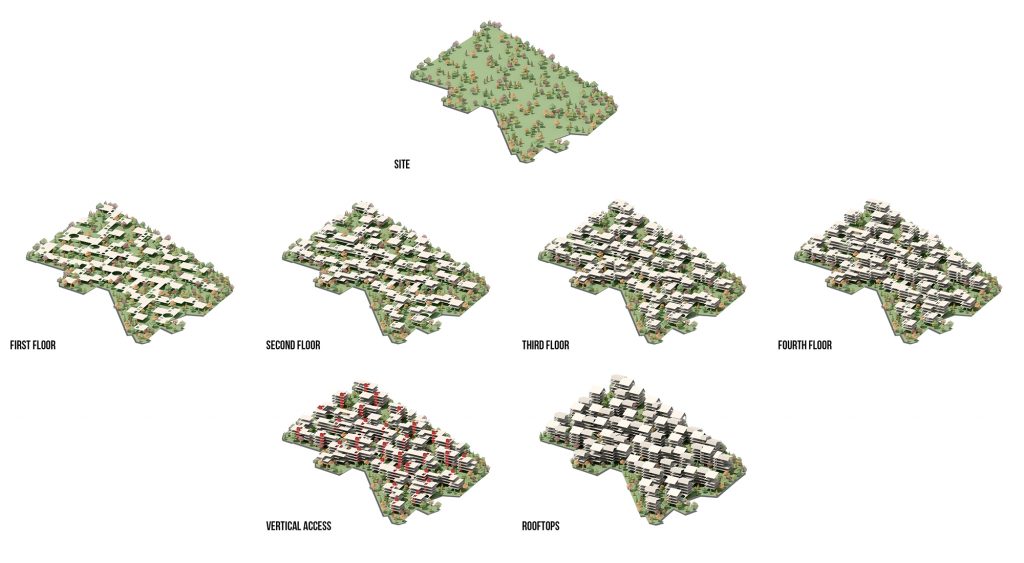 Gorfam residential complex with an area of 58450 square meters is located in Rasht. The main idea of this project is to preserve existing vegetation so that the buildings are scattered among them and in combination with it, it has created an integrated complex. This different attitude is one of the needs of new residential complexes due to the increasing rate of construction density in a city like Rasht, which has moderate weather most of the year.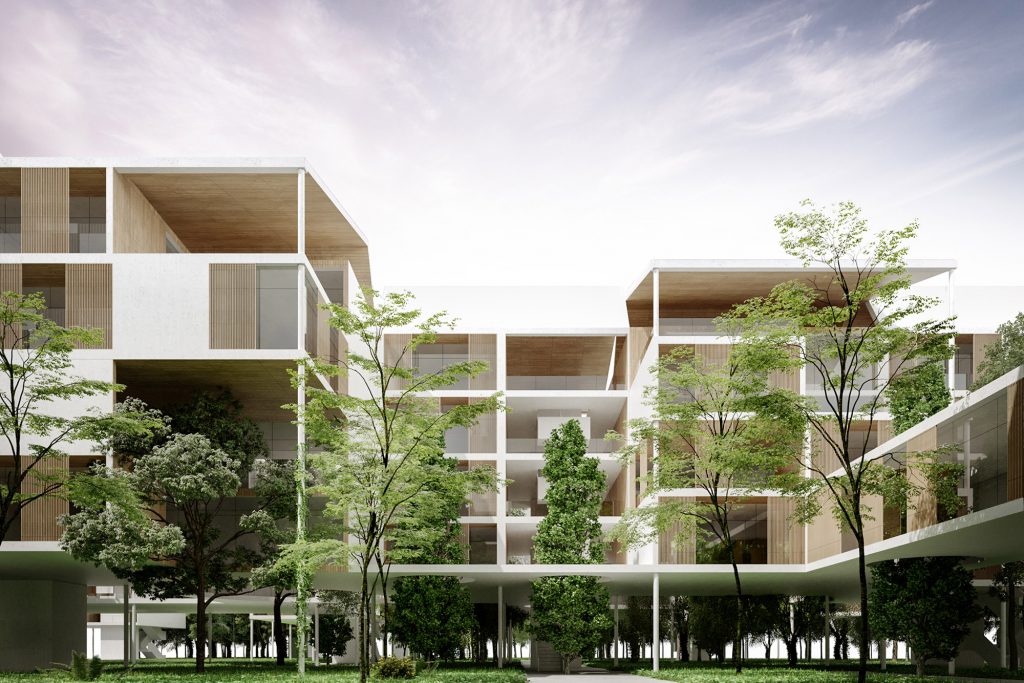 The Placement of the blocks on piloti allows the buildings to be executed without the need to damage existing vegetation. To achieve this, instead of using a floating foundation a deep piling method has been used which in addition to meeting the structural needs of the project, has less seizure in the soil and ensures the survival of existing plants.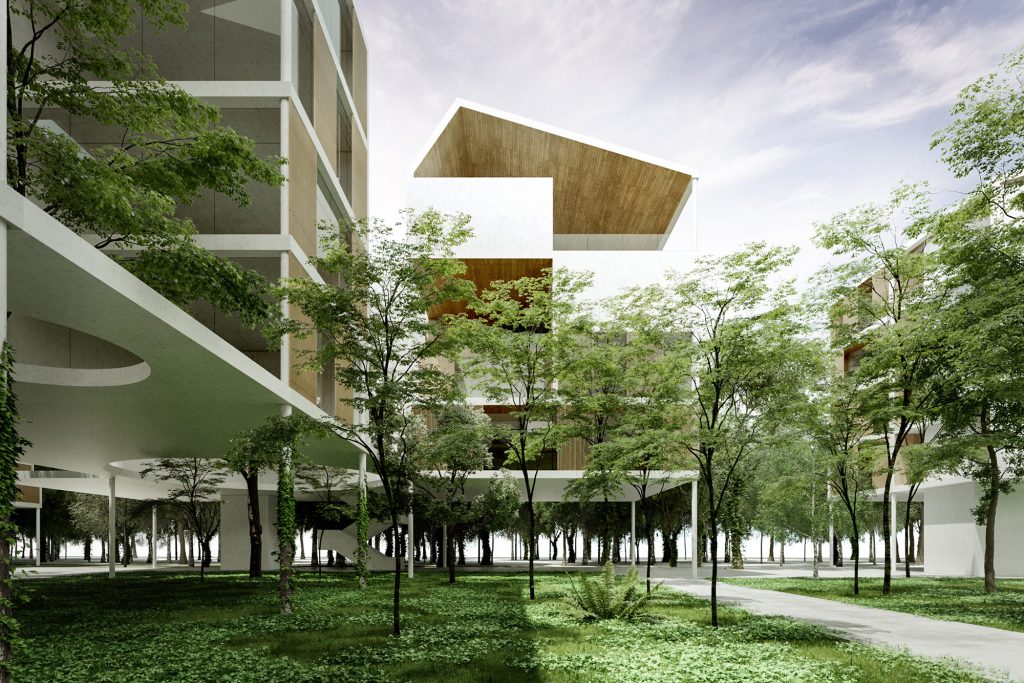 Due to the orientation of the project in the east-west direction and the scattering of blocks, it is possible to supply light for any unit. Also, the blocks, as mentioned, are scattered in such a way that the highest amount of natural ventilation occurs due to the winds in the area.
The main function of the project is residential and is spread in the form of 4-story blocks in the complex. All units have a single layer structure and are designed in the form of one, two, and three-bedroom units. Also, the materials used in the project have been selected from materials with low heat capacity according to the climate of the region, which makes the space of the units comfortable in the hot days of the year.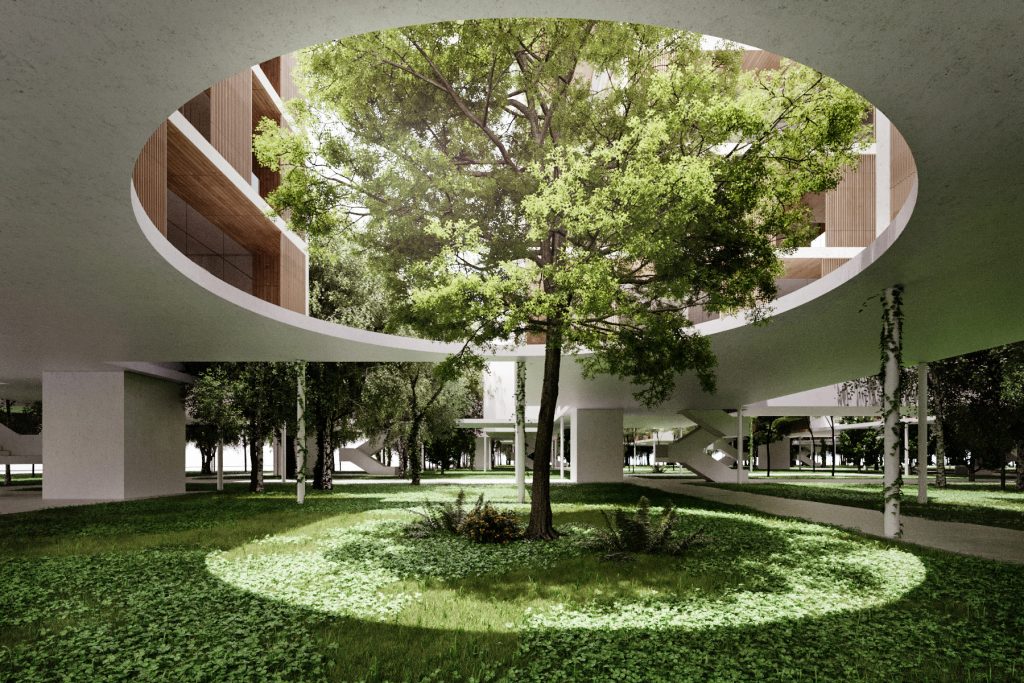 The landscape design has been done with the aim of creating order and harmony with the generalities of the design. In this collection, species such as Zelkova carpinifolia, Parrotia persica, Alder and Maple, which are native plant species of the region, along with other shrubs and ground cover species, have been used.