Baran Residential Complex
Technical Details
Location : Rasht, Iran
Area : 44.700 M2
Function : Residential
Status : Concept
Principal Architect : Omid Shafieie
Project team : Ronak Namdari, Farhad Minae, Babak Behnava, Hossein Farsi, Saeide Lor, Mohammad Rezaei pour, Babak Moradi, Bahare Aslanzadeh, Danesh Molavi, Hamid Danesh, Gelare Taherian
Mechanical : Saeid Babae, Mehdi Shabani
The Baran residential complex, with an area of ​​45,000 square meters, is designed on 9 floors and is located in the city of Rasht. The importance of design and quality of a residential building in a temperate humid region where housing typology is associated with cultural and social factors is achieved in effective communication with its climatic characteristics. All orientation criteria are influenced by climatic characteristics, proper use of favorable winds and avoidance of harmful winter winds and sideway rain. Therefore, due to the need to respond to climatic effects, the building has been expanded on the east-west axis. This, while placing the building in the direction of airflow, makes it possible for all units to use daylight widely.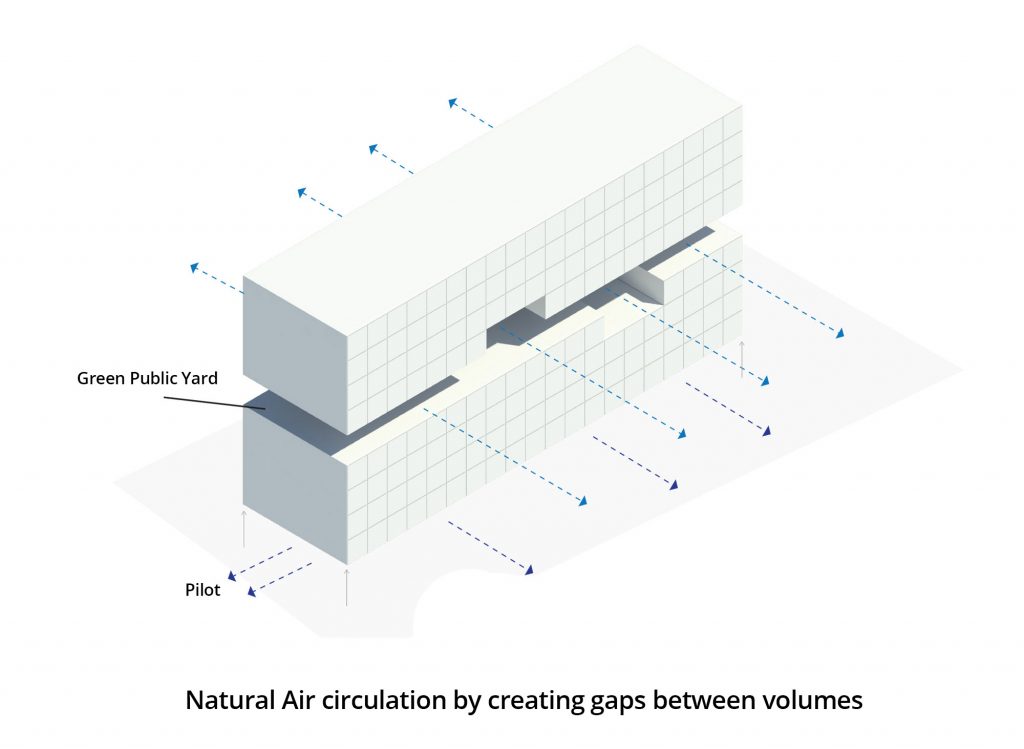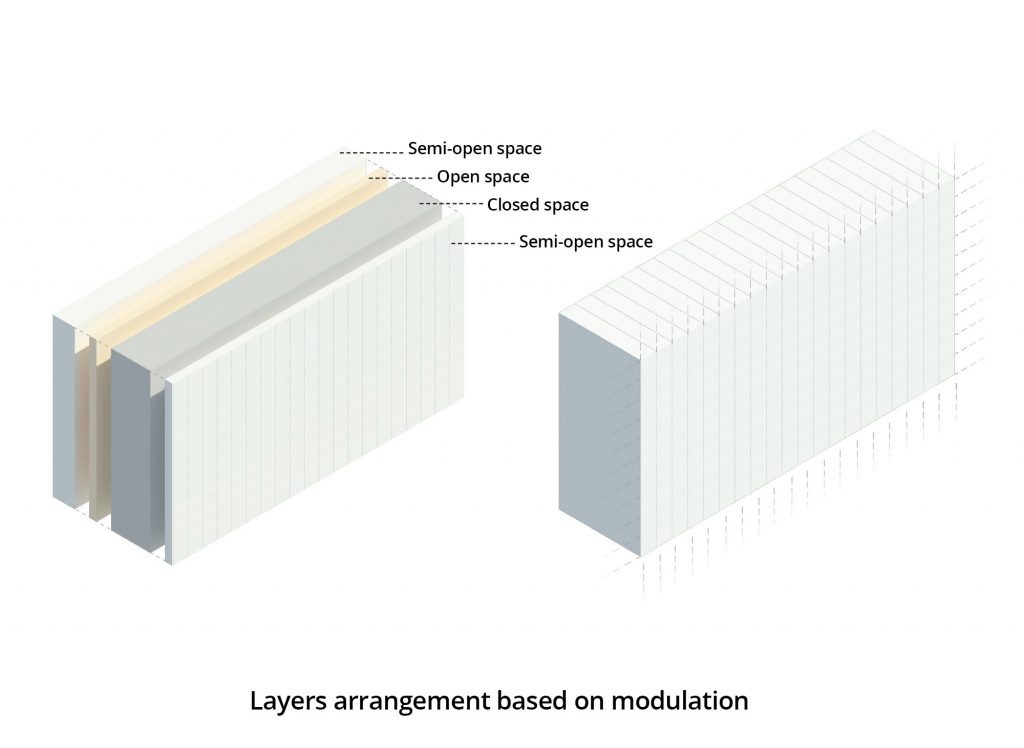 The project consists of modular units that have formed the generalities of the volume in a large scale and by imitating the square modules of the native architecture of Gilan. Also in this division, the sidewalls of the building have a function similar to "Fakan" in the local architecture of Gilan and protect the building from the heat caused by sunlight, which can be annoying during the hot days of the year.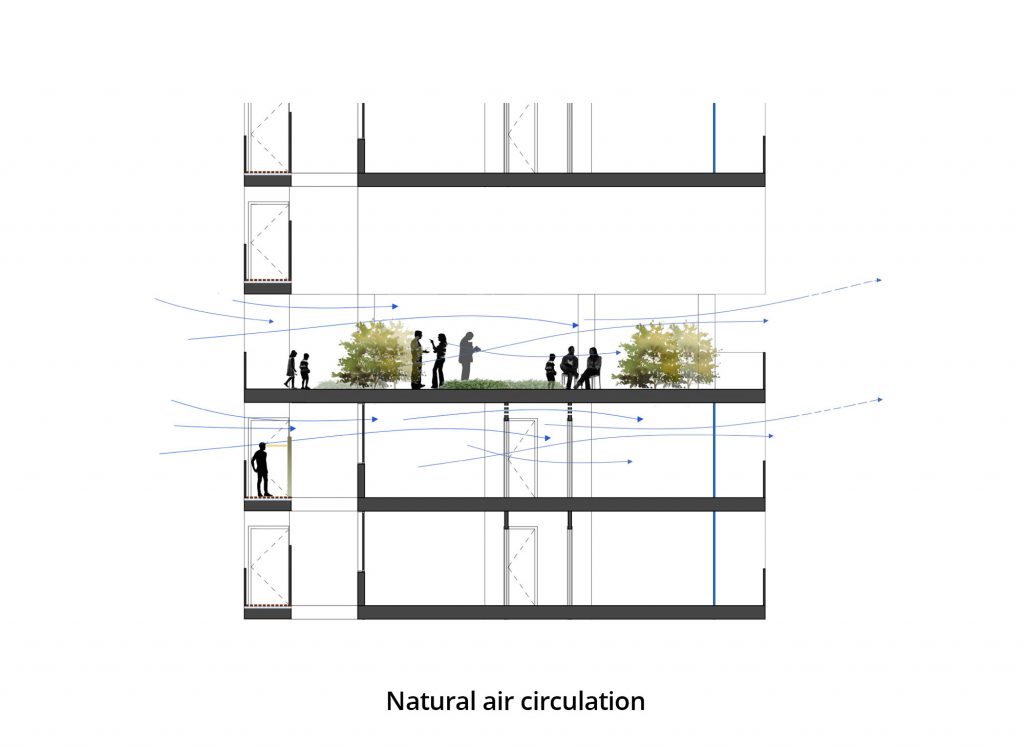 The overall structure of the project consists of three main layers: semi-open, open and closed. This design creates a close connection between the inside and outside of the building by forming a space with maximum porosity on the outermost surface of the facade. This design method, along with placing the building on a piloti and considering middle floor of the building as part of open space for daily interactions between residents and the use of balconies in the exterior walls, has provided natural air conditioning.
The placement of the openings relative to each other, the materials, the spatial arrangement, etc., in addition to paying attention to the layered structure of the units, is such that the maximum amount of natural ventilation occurs when needed. Also, the balconies used in the northern and southern walls, in addition to providing horizontal access to each floor, can protect the walls of the building from the sun in summer and sideway rainfall during the rainy days of the year.