Shokrieh
Technical Details
Location : Hamadan Province
Area : 10.400 M2
Status : Under Construction
Function : Residential
Principal Architect : Omid Shafieie
Project team : Ronak Namdari, Babak Behnava, Farhad Minae, Babak Moradi, Negar Mohammadi pey, Bahare Aslanzade, Mohammad Rezaepour, Hamid Danesh, Shima Moulavi
Mechanical team : Saeed babae, Mahdi Shabani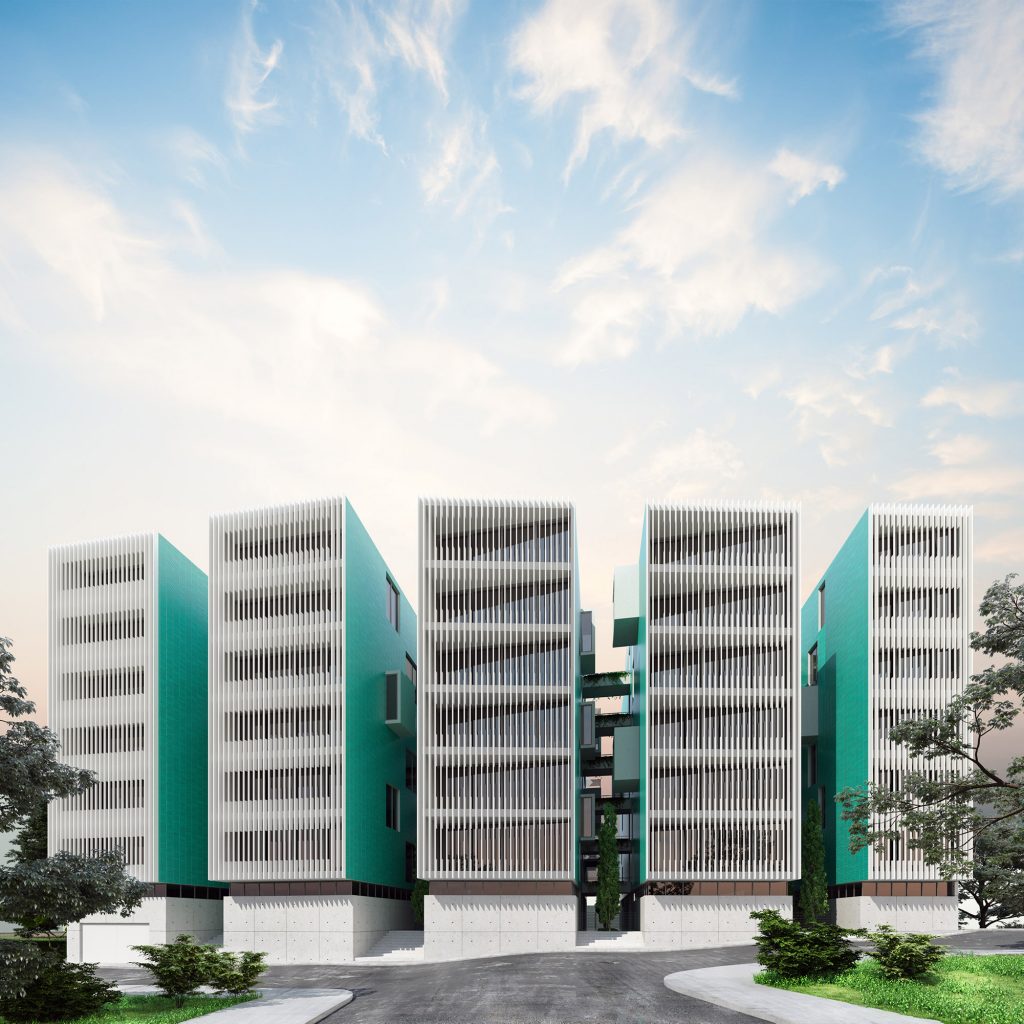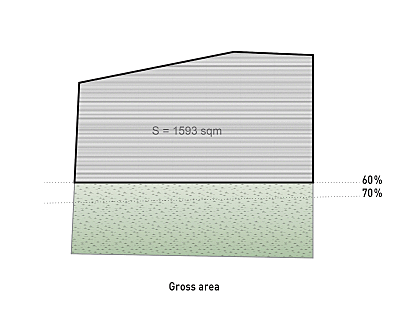 Shokrieh residential complex with an area of 10,000 square meters is designed on 6 floors and is located in Hamadan. Paying attention to the city's identity-building features in the design of today's Iranian residential space and the constructive interaction of the building with the region's climate has led to a challenging trilogy of links between architecture, climate, and lifestyle.
In order to increase the level of climatic efficiency of the building, it has been tried to use volumes with a low ratio of surface area to volume. Also, it has been tried to achieve the maximum interaction of the project with its context by using the architectural patterns of the region such as garden alley, connected houses, and colors used in the cultural index points of the city.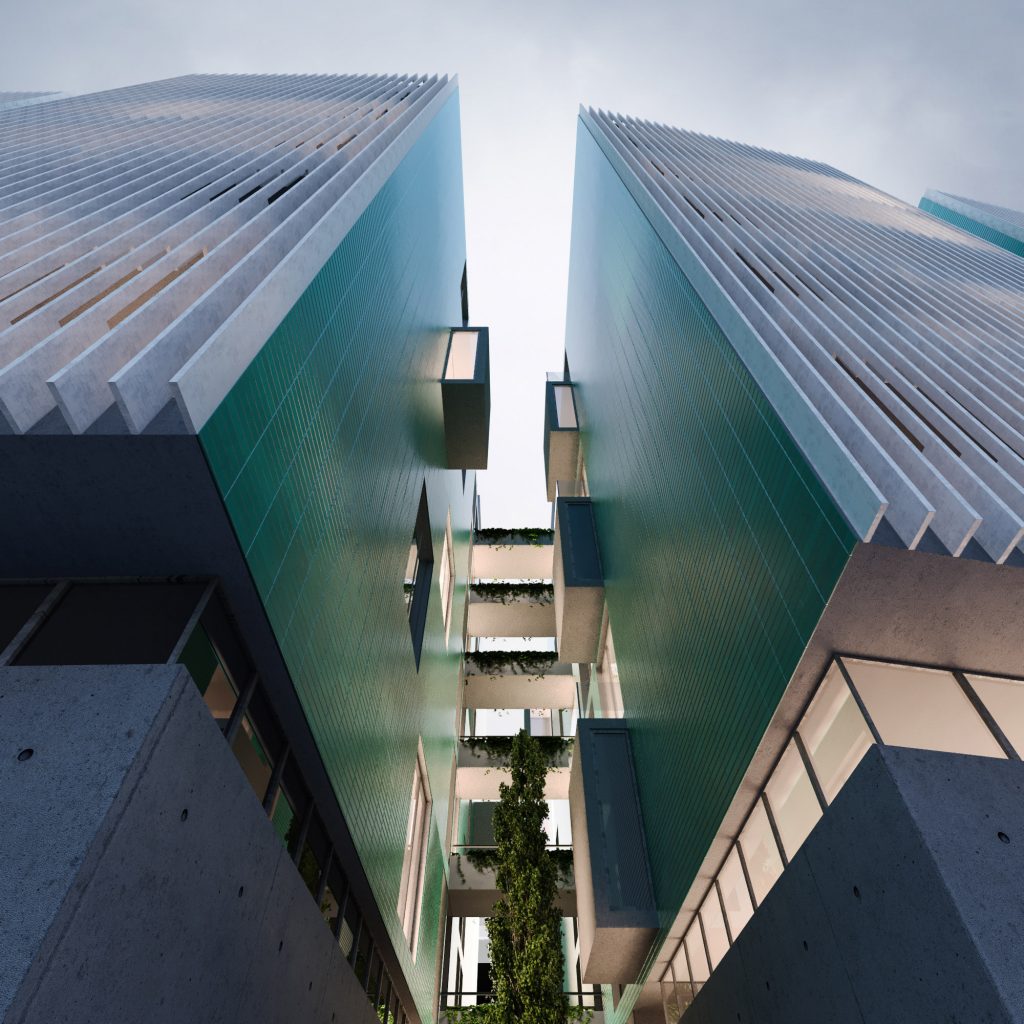 The project includes five parallel masses, each of which can be connected to other volumes using bridges, regardless of independent operation. The joints between the masses, with the possibility of creating social interactions within themselves, are reminiscent of spaces called "Chaman", which were previously used in the spatial structure of Hamedan neighborhoods as the center of the neighborhood.
In the spatial division of the complex, in addition to residential use as the main function of the project, on the ground floor, welfare and public uses such as sports hall, multi-purpose hall, meeting hall as well as service uses have been provided for users.

According to studies conducted using the CFD method to analyze airflow and light levels, the present design is in optimal condition due to the study of pressure, speed and air temperature, as well as the amount of sunlight in summer and winter revolutions. Also, in order to improve the thermal performance of the building, materials with high thermal capacity and special executive details have been used in the walls, joints, and facades.

The spatial organization of the units is such that the maximum amount of daylight enters the units. At the same time, the middle parts of each mass have a protruding part that causes the southern light to reach the middle parts of the units.

The project's landscape design, modeled on the Garden alleys of Hamadan, allocates space between the masses to green space, which, along with the defeat of winter winds in the area of pedestrian activities, also raises the environmental quality on the ground floor. The project has also made it possible to connect with the city by continuing its landscape to the street. In the planting plan, deciduous plant species have been used so that maximum light can be used in the cold seasons of the year.